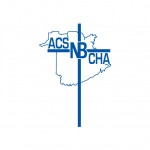 The New Brunswick Catholic Health Association (CHANB) is a provincial Christian organization that promotes health care in the tradition of the Catholic Church.   We promote the caring of the whole person, body, mind and spirit through the promotion of fostering healing in all aspect: Physical, psychological, social and spiritual.  We are a provincial reference point for institutions, organizations and persons identifying with our mission and objectives.  We invite you to stop by this site more often for more information on upcoming events and information about CHANB. You can obtain information on our Annual Convention, workshops, quarterly newsletter, publications, and other resources, and much more.
The 2022 CHANB Annual Conference will be held virtually. Further information will be provided in the near future. 
During the COVID-19 pandemic
we have links on our
Catholic Health International
website that may of assistance.