MICHEL DRISDELLE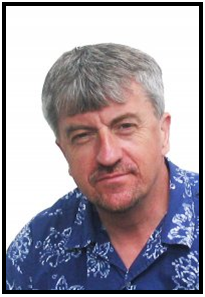 Michel Drisdelle, B.A.; B.Th., M.A. Counselling Psychotherapist
Born in Haute-Aboujagane, New Brunswick, Michel Drisdelle completed the preparatory work leading to a PhD in psychology at the Université Catholique de Louvain in Belgium. He also holds a M.A. in Individual Counselling from the University of Ottawa, a Bachelors degree in Theology from St-Paul's University in Ottawa and a Bachelor of Arts degree from the Université de Moncton. Mr. Drisdelle worked for nine years as a counsellor at the Dorchester, Springhill and Westmorland penitentiaries and is a visiting professor at the Université de Moncton and Université de Sherbrooke, in Québec. He currently works as a psychtherapist in private practice with the Integration Counselling Center in Moncton, in addition to being a speaker and facilitator for various groups, and a consultant for professional organisations.
TOPIC DESCRIPTION:
Many of us find ourselves being the caregiver of someone. Wether if be being a parent, a friend, a spouse, a teacher, a social worker, a pastor, a nurse, a therapist, etc. Someone around us at one time or another will seek our help and we will find ourselves being the one giving. When this happens a whole series of questions come to be. How do I help without enabling others? How to I give advice without being a intruder? How do I manage my intimate life without getting to involved? How do I avoid having health issues, like burn out, co-dependance, counter-dependance, transference, counter- transference?
In this short presentationwe shall try to take care of the caretaker in ourself. You can bring you concerns, questions, experiences, hopes and despairs. Our hope is that all of us will find a healing space to foster in us better caretakers of the soul.
GREG MACDONALD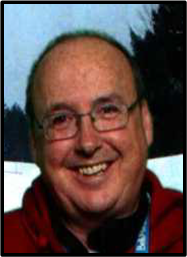 Greg MacDonald is a Clinical Psychologist working in the Miramichi area.  Greg graduated from St. Francix Xavier University in 1978 and the University of New Brunswick in 1983.  He practiced in Alberta for eight years including two at the Edmonton Remand Centre and five years at the Alberta Mental Health Services. For the past twenty five years he has worked at Miramichi Mental Health Services including twenty- three years of private practice.  Greg also taught 15 years as a Professor for UNB and St. Thomas University Extension Department. For the past fifteen years he also was a Program Provider for Miramichi Sex Offender Treatment Centre and coordinated the Critical Incident Stress Management program.   He is a member of the Board of Directors of Big Brother's Big Sisters/Boys and Girls Club.  He has participated in five Canada Summer and Winter Games as an athlete, manager and mission staff members.  Greg is married and has three children.
TOPIC DESCRIPTION
Care for Caregiver- How Smart People Live in the Year 2012- self-care is essential to maintain vitality in the caring business, this workshop will explore what the truly smart people know and live in maintaining vibrancy in our chaotic world, while having a bit of fun doing so.